August 30, 2022
Are you planning to open a restaurant in Dubai? The restaurant industry in Dubai is a lucrative one. Government initiatives in the UAE to promote more sustainable and healthier agricultural production create numerous business opportunities for the food industry. To open a restaurant in Dubai, you must first obtain a restaurant license.
If you want to open a restaurant, don't go the traditional route of opening a physical location. You must distinguish yourself not only through cuisines but also through the concept itself. There is plenty of competition in the food industry.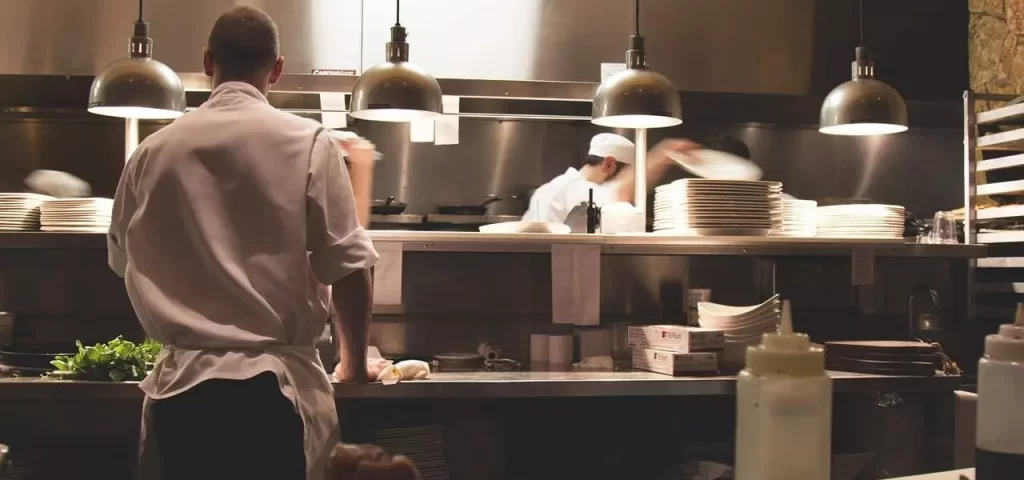 If you want to stand out, you must have a value proposition that is a unique business concept or idea. These concepts can also help people start a food business with low initial startup costs. Here are a few things to think about before opening your dream restaurant.
This is an obvious choice. Because of the current situation in Dubai, this one made the list. With Expo 2020, there will be an increase in demand for food truck licenses in Dubai. Expo 2020 provides a venue for both new and established food businesses to showcase their wares to the world. It is appealing due to its low overhead costs. You literally only need a truck to start a food truck business.
Food kiosks can be found all over Dubai. Malls, outdoor parks, walks, and so on. It makes the list because starting a kiosk will have lower setup, operational, and infrastructure costs than starting a restaurant. A kiosk can be placed in the middle of a crowded mall, open park, tourist attraction, shopping center, and so on. Your brand will be exposed to many people, allowing you to plant the seeds of a fully equipped restaurant business.
The concept of a cloud kitchen is gaining popularity in the UAE. It is nothing more than a restaurant kitchen that only accepts delivery orders and does not offer dine-in service. With the rise of delivery apps such as Swiggy, Talabat, and Deliveroo in the UAE, we can conclude that people prefer food delivery services to dine out. It is a low-risk, high-profit venture. The industry is currently dominated by a few major market players. Because of the low infrastructure and operational costs, it is an appealing option for investors.
A meal planning program is a great way to reach out to all the fitness freaks and clean-eating people out there, whether it's for fitness, beauty, or weight loss. You will have a menu to serve people breakfast, lunch, dinner, and snacks under this program. Most of them deliver all the food packages at the beginning of the day. This helps people avoid binge eating and eat meals that will ultimately help them achieve their lifestyle goals. This service is preferred by Generation Y and Generation Z because it saves them time, money, and energy spent on meal planning and preparation. This prevents them from eating outside and living a healthy lifestyle.
A meal can help with fitness, beauty, or weight loss. As we adopt a healthier lifestyle, there is an increased demand for fresh organic food to be served in our community. Everyone is becoming more aware of the negative consequences of eating fast food. If you open restaurants that only sell food. People will appreciate food made from farm-fresh, locally produced, organic ingredients. I adore it and would eagerly try it out. This can give you an advantage over your competitors. restaurant operations Who wouldn't want to eat delicious organic food?
A specialized pet food store could be a good niche for your restaurant. There aren't many pet-friendly cafes and restaurants in Dubai. So, starting a pet-friendly bakery could be a good idea. Because of the low level of competition, you have a good chance of dominating the market. Because of the increase in pet registration in the UAE, demand is expected to rise. Make sure to locate the bakery near pet-friendly areas in the UAE. That is where your potential puppies are most likely to congregate.
Gluten-free food business
Gluten-free supermarkets and gluten-free bakeries are becoming increasingly popular. Even in Dubai, there are a few restaurants and cafes that serve gluten-free dishes and, in some cases, gluten-free food on request.
The establishment of a gluten-free restaurant will benefit celiac patients and those who are gluten-intolerant. This concept will appeal to anyone looking to reduce their gluten intake.
A pop-up kitchen is a temporary restaurant that can be set up anywhere. It allows people to test their creativity with little risk. Pop-ups are used for a variety of purposes. To test a new recipe or to attract investors for the establishment of a full-fledged restaurant. It's like a food truck, but unlike food trucks, pop-ups are visible all year, whereas food trucks may be inactive during the summer.
Looking to open your dream restaurant or need help with your existing restaurant? Book a Free Consultation Now. Contact info@swissknifeco.com