August 30, 2022
Dubai has established itself as one of the world's leading business centers. This is due to the government's ongoing efforts and various policies aimed at promoting the growth of various types of businesses in Dubai, whether large or small.
As a result, many people want to start a small business in Dubai. In fact, many small businesses have recently opened and thrived in the city.
Opening a coffee shop in Dubai is a promising venture for many entrepreneurs. It is a good idea that is not too risky while also providing you with an excellent opportunity to capitalize on the thriving food and beverage industry. Furthermore, the food and beverage industry in Dubai is expanding. Given the competitive landscape.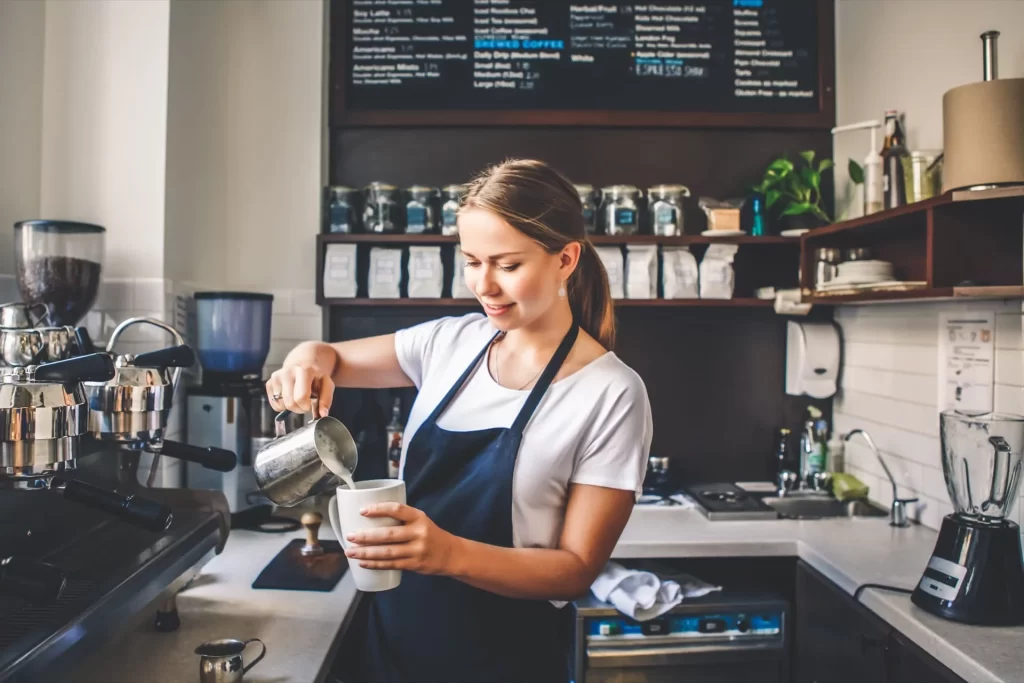 Benefits of setting up a coffee shop in Dubai
One of the most significant advantages of opening a coffee shop in Dubai is the cost factor. It is the most cost-effective of all food and beverage businesses in Dubai. Unlike opening a restaurant in Dubai. Opening a coffee shop is very inexpensive, and you only need a small space to do so. It also doesn't cost a lot of money to get started. You do not need to invest much money to open a coffee shop, which makes it easier to get started. Furthermore, the time required to set up the infrastructure is very short.
Steps to follow for opening a coffee shop in Dubai
Develop and Document Your Business Plan
There are three types of coffee shop business plans mostly in practice when you set up a coffee shop in Dubai
Start-up business plan describing how you are going to set up your coffee shop
Operational business plan with details on how you are going to operate your coffee shop
Contingency business plan detailing how your business will respond effectively under different exigencies and adverse unforeseen circumstances
Select the right space
Choose a location for your coffee shop based on your vision, budget, and goals. Choosing a location that is easily accessible by road or metro can result in high footfall and visibility. Choosing a location near commercial and residential areas for your coffee shop can help you attract a large number of customers and increase your revenue. Additionally, choose a location with fewer existing coffee shops to reduce competition.
Decide on the Right Layout
The type of retail does not matter as much as the layout of your key coffee-making equipment when deciding where to open your coffee shop in Dubai. Small factors, such as where you place the wastebasket for used coffee cups, can have a significant impact on your efficiency. All coffee shops need to maintain an obstruction-free optimum distance as well as movement and flow, so the layout is critical.
Outline a marketing plan
Advertising your company is critical for increasing brand visibility and promoting revenue growth. A comprehensive marketing strategy will assist you in reaching out to customers. If your budget allows, you can use online marketing strategies, social media networks, distribute fliers and brochures, attend trade shows, host events in your coffee shops, and place ads in print and electronic media.
Get the necessary license
It is critical to apply for the appropriate license for your coffee shop. The license type is determined by what you intend to sell at the shop, such as coffee alone, coffee with refreshments, or coffee with a meal. Different types of offerings necessitate a different license and permission.
To open a coffee shop in Dubai, you must normally apply for general business permissions as well as specific Food & Beverage (F&B) service regulations, as well as the following licenses.
Food and Trade Licenses are issued by the Department of Economic Development, including a license from the Department of Tourism and Commercial Marketing. The cost of a license varies according to the size and type of business, but it is typically AED 8000 or more.
Food licenses for safety reasons, as well as approval from the Dubai Municipality's Food Control Department. There may be other Business Trade Licenses for a mobile type, such as a coffee van, in which case you would also require driving licenses for yourself and your employees.
Select Your Equipment
Aside from stainless steel tops for your kitchen stands, you will also need cabinets, trolleys, ice containers, racks and shelves, tables, exhaust pipes, sinks, and so on.
To open a coffee shop in Dubai, you will also need coffee and espresso machines, coffee grinders, coffee and tea brewers, ice makers, hot water dispensers, high-speed ovens, decanters, and various coffee shop accessories such as cups, spoons, pitchers, syrup pumps, timers, creamers, water treatment equipment, blenders, juicers, refrigerators, sandwich preparation tables, display racks, cleaning and washing equipment such as dishwashers, and many others.
Fulfill all compliances and requirements
Make certain that you have met all of the licensing, financial, and legal requirements for opening a coffee shop in Dubai before you begin. This will help you avoid future problems and the possibility of business disruption due to noncompliance.
The aforementioned considerations are some for a successful coffee shop establishment in Dubai. Aside from that, before you begin, you should monitor your cash flows, hire trained employees, and conduct extensive market research. If you need professional assistance in opening a coffee shop in Dubai, UAE, contact Swiss Knife.
Conclusion
To open a coffee shop in Dubai, you must be committed and passionate about your coffee shop business, as well as possess strong business acumen. The main two measures that help you navigate the difficult times at the start and show you the light of business success are the selection of the right space and proper equipment.
Looking to open your dream coffee shop or need help with your existing coffee shop? Book a Free Consultation Now. Contact info@swissknifeco.com