October 13, 2021
Not judging a book by its cover is quite out of trend. We are all busy and we need not make quick decisions. Eating out is common and confusion about what to eat is more common. Catchy menus are necessary for attracting customers to your restaurant. A menu has to be so perfect that customers should be able to smell the food they open it. Yes, it is much more than listing items and prices. Menu engineering is a work of art. Remember; nobody has time. Customers do not want to read a book of dishes and contemplate about it. Crisp, unique, and appealing- that is how a menu should be. Here are few tips that can make your restaurant menu attractive:
Planning and Research
The first step towards menu designing is understanding your target. It is important to study customer behavior and demographics. You should consider the location of your restaurant, the regular crowd, and regional preferences. Surveys and web research become useful here. It is also important to understand the options provided by your competitors. Studying industry trends is also crucial. These can help in developing a user-friendly, competitive, and attractive menu.
Layout and Composition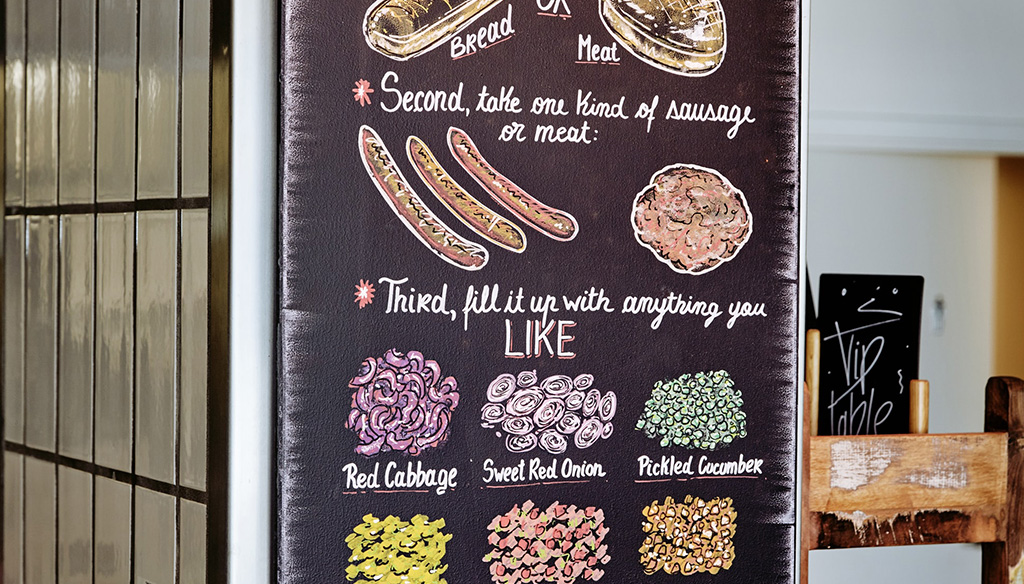 The appearance of a menu plays a huge role in a customer's decision-making process. Never make it too crowded. Arrange it in the order of eating, that is, appetizers, main course, desserts/beverages. If ice creams and shakes appear first, it will take attention away from the main course. A menu should be divided into logical categories. Use boxes; highlight some boxes with eye-catching colors.
Offers and discounts should be visible. Daily specials, placed visibly, along with descriptions will boost orders in large numbers. Understanding eye scanning patterns and placing dishes accordingly is important. Studies have shown that items on the right side of the menu sell more. Place popular dishes at visible spots such as the top right corner.
Naming
Give tempting names to your dishes. Instead of using generic terms, use words that can evoke nostalgia. Customers are naturally attracted to dishes that are associated with their hometowns or favorite places. Name your dishes creatively. Who wouldn't want to eat Grandma's Special Steak?
Exotic names also can tempt customers. The section of seafood could be named 'Ancient Mariner'. Some say food is poetry. Menu engineering is a poetic process. Why hesitate? Write on…!
Detailing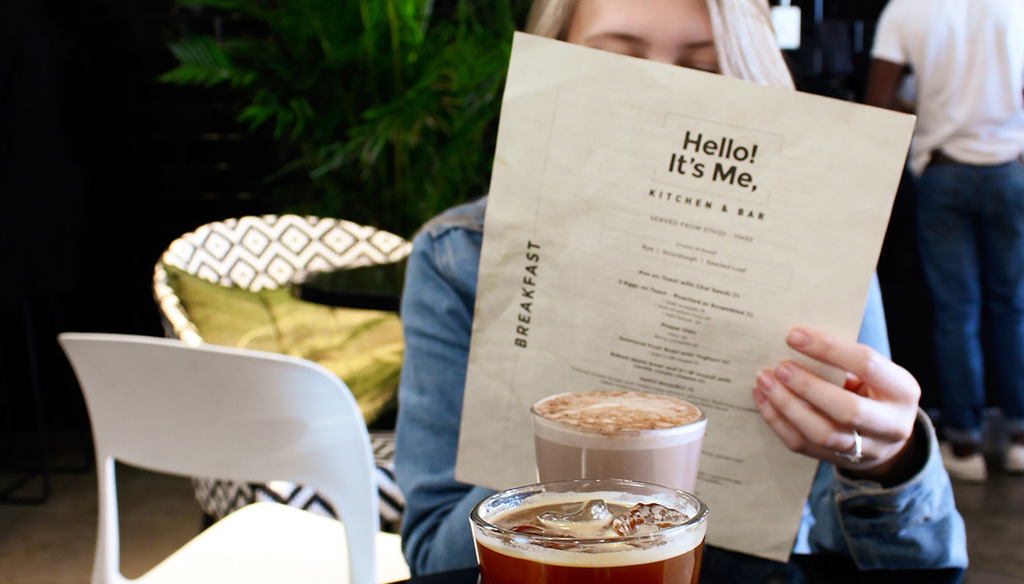 A menu should never look like an excel sheet with names and prices. Enticing descriptions of dishes can prompt the customers to order more. Details of ingredients give your customers a tasting experience. What is more attractive- 'A medium-sized pizza' or 'A cheesy pizza with your favorite toppings and a fun and crisp crust'?
It can also contain information that can help people with specific diets, such as vegan, lactose intolerance, sugar-free, and others. This can help customers save time and make quick decisions. Menus influence customers visually, emotionally, and intellectually. They have visited you; now make sure that their eyes and hearts are all on you!
Highlight and Enhance
Make sure that the special items are highlighted. This includes daily specials, combos, and other unique dishes that your restaurant offers. This will catch attention and encourage customers to try more. However, menus should never be jam-packed with combos and special items. Too many items can confuse customers. If there is a dish that is a monopoly of your restaurant, ensure that it is highlighted, described beautifully, and presented with a story of its origin.
Specialties
Develop special items that are unique to your brand. Setting aside one side of the menu for kids' items will attract family crowds. Mini burgers, small portions of items, and so on will save a lot of money, time, and energy during family dining. Families often hesitate to order several dishes because children will not be able to finish. Offering small portions can solve this issue and reduce food wastage.
Pictures and Ambience
Images play a significant role in choosing what to eat. Who can resist the picture of a cup of steaming hot coffee or a cheese-filled pizza? High-definition photographs of your dishes will compel customers to order. Placing appetizers and side dishes in the picture will entice people. However, not every dish needs to be photographed. Leave room for customers' imagination. Place only the best quality pictures. You can also use illustrations that are unique to your brand. Menus can also contain pictures of the seating, lighting, and other images that market the comfort of your restaurant.
Colour
Font and colour also add to the ambiance and feel of a menu. Huge texts and multiple colors are bound to confuse customers. Use colours that call out and induce memories. Do not use clashing colours or illegible fonts. Clarity and charisma are significant elements of menu designing.
Bury the Prices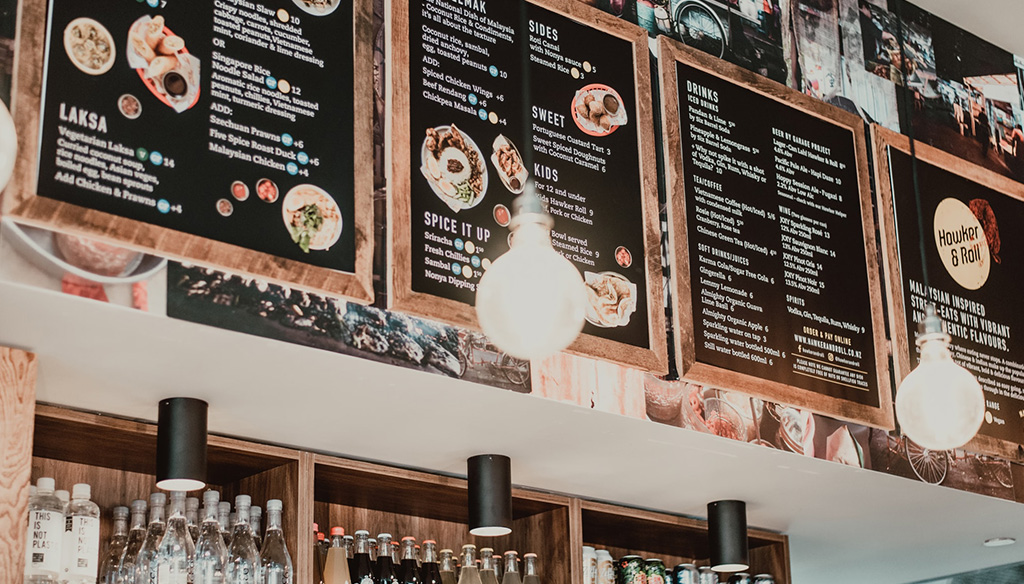 Not using currency signs is an effective marketing technique. If the prices are too evident, it can discourage customers. Do not emphasize currency signs. Use smaller fonts or place the prices efficiently to ensure that customers focus on the food and not the prices.
Additional Information
Giving away flyers along with menus is an effective marketing tool. These can contain information on contests, offers, events, and so on. Flyers can also contain interesting information about your recipes. Adding background stories of explorations and research adds curiosity. For example, while describing dishes, details about its place of origin, history, unique spices added, and so on can be added. We all wish to feel special. Well, if a small description can make your customers feel that they are having a unique and historic dish, why hesitate?
'What to eat' is the world's most popular confusion. If you make creative decisions, your customers will be saved from this question. A well-designed menu can reduce confusion, remove hesitations and encourage customers to order more, and visit your restaurant again and again. Our team conducts efficient research and designs the most suited menu for your brand. Dining is an experience. Small gestures can make it perfect and complete.