October 6, 2021
When do we love a movie? The script should be brilliant, actors should perform well, and forget not; the seats have to be comfortable. Several factors have to be in sync for us to feel moved. This applies to the food and beverage business as well. A good dining experience is like watching a movie. People visit restaurants not just for food, but for a fulfilling dining experience. Thinking from a customer's perspective is necessary to understand and implement necessary changes in your service. F&B industry is highly competitive and one needs to ensure that existing customers are not lost while attracting more traffic. Here are some ideas that will make your restaurant the best in customer service.
Customer Etiquette
As a business owner, you need to ensure that your customers can have their food most comfortably. Rude statements or grumpy looks can spoil an otherwise beautiful dining experience. Giving ample training to your staff is of utmost importance. A prime requisite for getting repeated customers is creating a pleasant and comfortable ambiance. This is possible only if your staff is well trained in customer etiquettes. How to achieve this? Here are some simple and easy steps:
Teach your staff to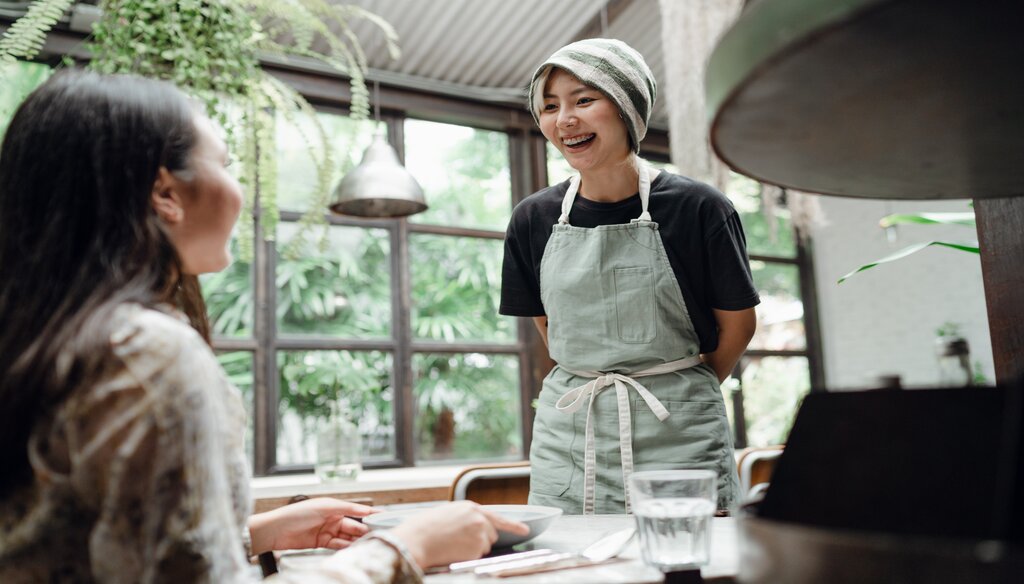 Dress well – clean and presentable dressing is a must
Be well-mannered – Greet your customers while arriving and leaving
Be Polite – Speak politely
Be Patient – Be good listeners and understand customer needs
And most importantly, SMILE…! Small gestures make people feel considered and special.
Install an online serve management system to track your staff. If there are repeated negative revies for some servers, give them extra training. The words and actions of your staff should reflect the core values of your firm Rigorous training and strict tracking can improve staff behaviour.
We all want to feel special and remembered. Understanding and analysing customer behaviour and interests can boost your business. Here's how:
Detailed guest profiles can enhance customer experience. Information such as taste preferences, allergies, seating preferences, and others can be saved into your database. Ensure that your staff members are acquainted with these details. This way, your staff can understand customer needs without them explaining.
Servers can add tags to customers based on their eating and spending patterns. Observing and collecting such data will help create a seamless experience for your customers. Online reservation systems can be put to use for collecting this data.
Collect reviews and feedbacks from your customers. These can be analysed to understand your strengths and shortcomings.
The F&B industry is highly competitive. Running a successful business is no easy task. Understanding competition and acting smart is important. Observe your local competitor and provide services that they have neglected. Something as simple as a free water bottle or a complimentary parcel can hook customers to you.
Who doesn't like surprises? Surprising customers with an extra discount or a special dish are great ways to make them feel special. Before taking orders, inform your customers about offers and discounts. Offer compact, pocket-friendly packages. Give special offers and free items once in a while to repeat customers. This will make them feel that their interests are being attended to. It is sure to tempt them to visit your place again.
Running a restaurant is a hectic process. You will receive positive and negative feedback. Therefore, it is necessary to train your staff to handle criticism and complaints constructively. Installing an efficient feedback system is necessary. An automated post-dining survey can be set up to collect feedback and analyse them regularly.
Your staff should be enabled to resolve customer complaints. Here are some useful tips:
A complimentary dish or a discount voucher can be an effective compensation. These gestures can make customers feel heard.
Be patient and listen to customer feedback
Express gratitude for positive feedbacks and respond politely to negative feedbacks
Resolve issues without delay
Explore, Experiment & Enhance
It is difficult to get a customer's long-lasting attention. Introduce seasonal menu and theme changes. Introduce traditional dishes to suit the festive seasons. Restaurant décor, seating, and lighting can also be refurbished for different festivals. Introducing outdoor table service can reduce queues and consequent complaints. Serve unique dishes that your competitors have not introduced in the region. You can also organize interactive sessions where the customers can meet the chef and discuss amazing kitchen stories.
Customer is King (And Special Guest…!)
Wondering what this is about? Once you have a database of your regular customers, you can use these effectively to enhance your business. Send birthday greetings to regular customers and invite them as the 'special guest' for the day. A toast on the house or complimentary dishes can make them feel special and important. This will hook them to your restaurant. Such surprise mails and invitations are operative marketing tools.
It leaves a bad impression if a customer has to try twice or more to get a server's attention. Train your staff to be attentive. A customer should be greeted and seated without delay. Ensure efficiency by pre-planning the shifts and assigning servers for each table. Never overcrowd a customer or make them wait. A clockwork system should be in place to ensure a seamless dining experience.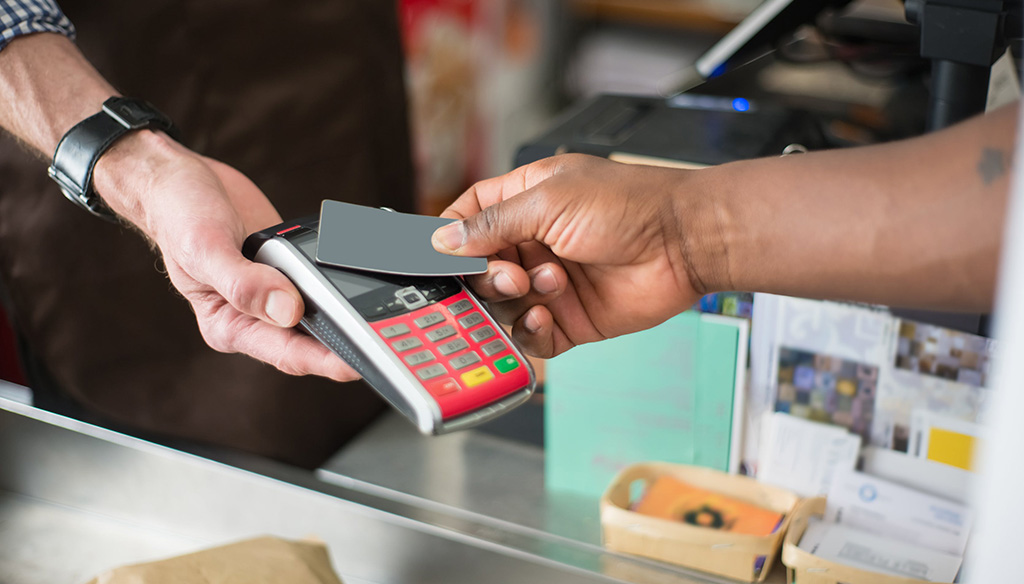 Install easy and quick payment methods. Apart from cards and other regular options, introduce easy mobile payment methods. Contactless payment methods are necessary. Effective customer service also includes ensuring that there is no delay in billing and processing payments.
Technology and social media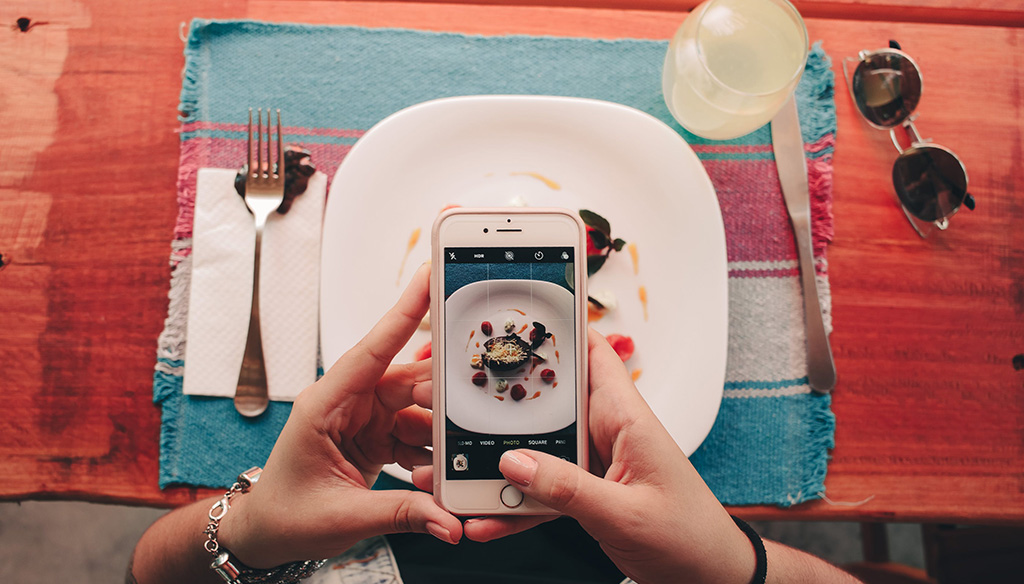 Use technology creatively to attract customers. Waitlist management tools can be used to manage crowds and provide time estimates. Install screens that display the best customer reviews. Surprise customers with some occasional real-time visuals from the kitchen. Use social media to promote content and receive feedback. You can ask customers to give their feedback on the social media pages of your brand.
A successful F&B business is a perfect merger of quality food, good customer service, and regular updating. Our project management services can enhance your restaurant business. Let's spice it up…!